The download process of OpenGapps doesn't even start. I receive this error "Downloading data failed, please check your network status".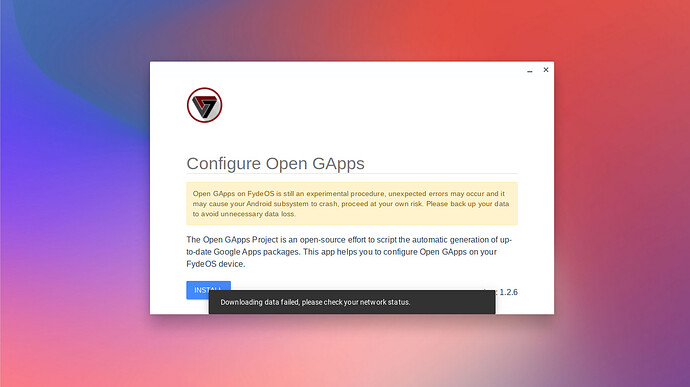 This Configure Open GApps application needs to acquire some metadata (a few kb, not much) from one of our servers. It seems your network infra has blocked this request. Perhaps try using mobile hotspot to try again
I've tried many things, but nothing helped me. Neither using another network connection nor VPN. I don't know what to do
I have exactly the same issue. I've tried to use another connection but it didn't work. Now i'm stuck without being able to configure OPen Gapps.
Have you been able to finally solve it?
Thanks for your support!