Laptop: HP ProBook 440 G4
CPU: Intel® Core™ i5-7200U CPU @ 2.50GHz
GPU: Intel HD Graphics 620
Main OS: Windows 10 (Version 10.0.18363.1198)
Space Disk for FydeOS: 50 Gb
FydeOS version: FydeOS v11.2 (FydeOS unlicensed version) Platform 13421.23.11.11 (64-bit)
After installing FydeOS, I successfully installed Open GApps and installed several Android apps (apk files). Everything worked great.
But, when I decided to install Linux, ALL Android applications stopped starting after system reboot: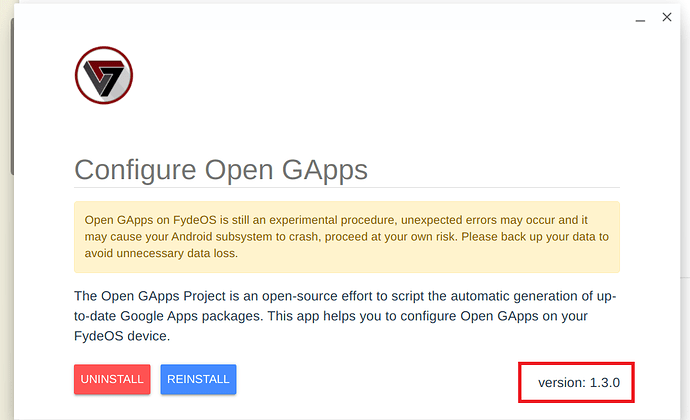 I specifically login under a new FydeOS account (before that there was an account from Google) and tried to install Open GApps and applications again. Everything worked fine, tried to reboot the system 5 times.
But, as soon as I installed Linux, after rebooting the system, ALL Android applications stopped running again (screenshots above).
Even uninstalling Linux and reinstalling Open GApps did not even help, applications also did not start after system reboot.
I found a similar unanswered issue which is listed here (06.10.2020): Android app does not start
It seems that in my case Linux and Android are in conflict and cannot work in a single mode.
Please help solve the problem, perhaps it is massive.